Design Thinking for All-Electric Climate Smart Homes
October 28, 2020 @ 9:00 am

-

10:30 am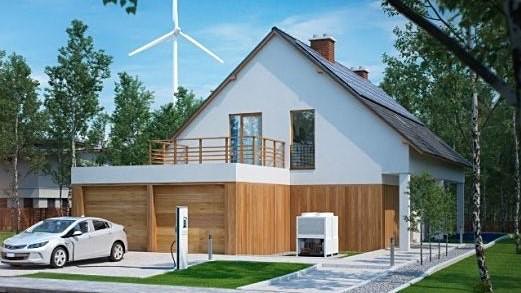 Ann Edminster will discuss how good design decisions, careful architectural and construction detailing, and electrification of appliances can create attractive, comfortable, durable buildings that save energy, safeguard occupant health and comfort, and reduce greenhouse gas emissions – without increasing costs. She will also discuss how and why all-electric homes now have lower annual greenhouse gas emissions and better indoor air quality than homes with gas appliances. Participants will learn key considerations that enable designers to make strategic choices, rather than pay a premium, to achieve multiple benefits.
Learning Objectives
Explain how the building design and enclosure details, rather than expensive additions, result in good performance, better comfort, and less need for heating and cooling.
Define at least two whole building performance metrics that should be established prior to beginning design and ways to track whether you are achieving them during design and construction.
Can name two reasons why all-electric buildings now have lower annual greenhouse gas emissions than buildings that include gas appliances.
Explain to clients at a fundamental level why an induction stove results in better indoor air quality than a gas cooktop.
About the Instructor
Ann Edminster, M.Arch., is an international expert on sustainable residential construction and zero net energy. A principal developer of LEED for Homes, Ann authored Energy Free: Homes for a Small Planet, the award-winning guide to designing and building zero-energy homes. She consults on zero-energy initiatives throughout North America, served as a 2015 US DOE Solar Decathlon juror, and is the interim executive director of the Net Zero Energy Coalition. She collaborates with building professionals, utilities, non-profits, supply chain clients, investors, public agencies, and homeowners to create leading-edge projects and advocate for zero-energy and low-carbon building solutions at all scales.