PV + Batteries: Integrating Storage with Grid-Tied Photovoltaic Systems
October 14, 2020 @ 9:00 am

-

12:00 pm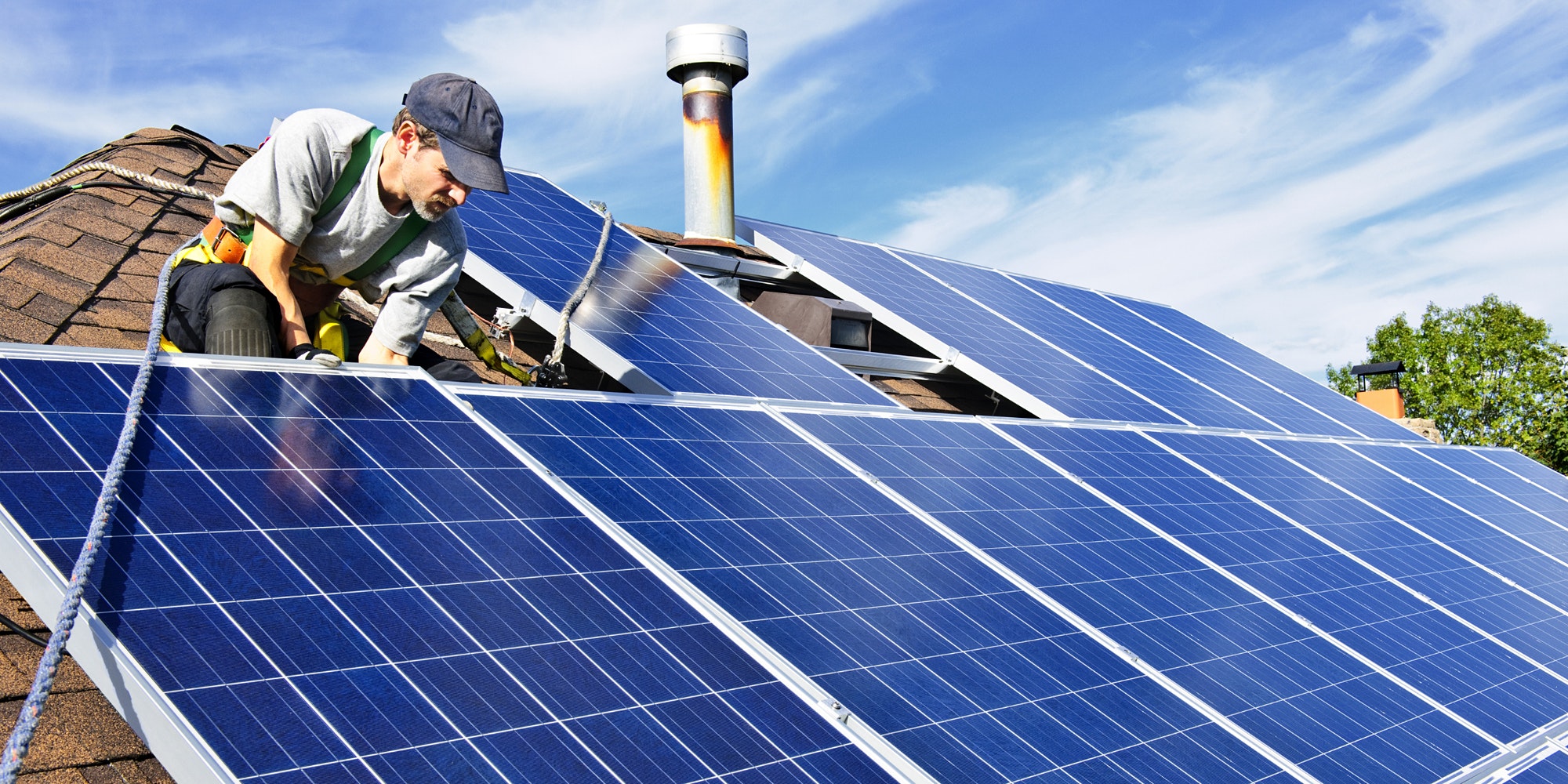 This NABCEP-Registered course covers the latest in battery technology and how batteries of various sizes are integrated into PV systems, covering basic concepts, design criteria, and financials. It is led by Martin Herzfeld, a NABCEP-Accredited Provider. The class content also outlines the various ways batteries can improve PV output and deliver benefits to the utility grid. We will discuss off-grid and grid-tied systems. Both residential and commercial systems will be discussed. However, the primary focus is residential.
Learning Objectives
Describe the growing role of batteries in PV grid-tied systems, and the design criteria for integrating them.
Assess the value propositions for these systems, including financials.
Recognize the state of battery technology and future projections.
Explain the current regulatory situation (concerning batteries) and future projections.
Access tools for financial assessment and bid preparation.
Agenda
Introduction
Electricity and Grid Fundamentals
Battery Technology
Off-grid design principles
On-grid design adaptations
Finances and value proposition
Regulatory landscape and future projections
About the Instructors
Martin Herzfeld is an IREC Certified Master Trainer™ for PV Installation Professional, one of the few in California. He is also a NABCEP (North American Board of Certified Energy Practitioners) Accredited Training and Continuing Education Provider, as well as an OSHA-Authorized Construction trainer. He is an Adjunct Professor of Energy (Photovoltaics) at a community college in Sacramento, CA.
In addition to teaching, Martin is qualified to the California Evidence Code (720) and has performed third-party inspections since 2011. He has been in business as a contractor since 2001 and is certified in California as a Solar C46, Electrical C10, and other related licenses.
August Goers is Chief Operating Officer and Co-Owner at Luminalt of San Francisco. He has devoted his career to the craft of designing and installing quality solar electric, energy storage, and solar thermal systems. In 1997 August began work installing off-grid battery-based PV systems around California's central coast and in early 2006 joined Luminalt. He holds a mechanical engineering degree from Cal Poly San Luis Obispo, holds both NABCEP® PV Installation Professional and Solar Heating Installer certifications, and is a C20 HVAC and C10 electrical contractor.
Tom Rust is the Founder and CEO of Nanochip, a nanotech memory company partnered with Intel, and Photon Energy Systems, an ultra thin flexible bifacial silicon solar manufacturer. Currently, he is the CTO of Custom Power Solar, which provides residential & commercial solar+storage modeling, installation & development.
Chris Calwell co-founded Ecos Consulting, later acquired by Ecova. Ecos was an early force in helping to transform markets for energy efficient consumer products and technologies. Chris led the firm's Research and Policy team from the company's inception through 2009 then served as Principal Investigator for Ecova's initiatives on energy efficient lighting, power conversion, appliances, and consumer electronics.
Chris began his career in energy efficiency at the Natural Resources Defense Council in San Francisco, where he supported NRDC's ground-breaking initiatives on climate change, automotive fuel efficiency, electric vehicles, efficient lighting, and utility regulatory reform. Chris currently lectures around the country on opportunities to achieve ZNE through changes in plug loads, lighting, and occupant behavior. Chris holds a B.A. in environmental studies from Trinity University and an M.A. in Energy & Resources from the University of California at Berkeley.
Erik Frye
started work in the solar industry on Maui in 1991 with the expensive, yet anemic PV modules and lead acid batteries that were available at the time. A devotee of appropriate technological advancement he now works with Alex Redin Solar in Ukiah specializing in battery-based off grid and battery backed up grid-tied systems offering customers uninterruptible life style support since 2005.
Continuing Education Units (CEUs)
AIA – HSW – 6.5
BIG – 6.5
NABCEP – 6.5